Welcome!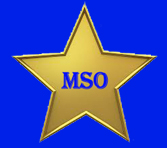 MOTHERSTAR OVERSEAS
We introduce ourselves as a leading manufacturing & Exporting organization with highly skilled professional who are always dedicated to meet customers' requirement. MOTHERSTAR OVERSEAS was Founded by an entrepreneur. who is now having a rich experience for more than 40 year in the industry, our importing countries include Europe, UK, USA,& Gulf.
Our hardware product (Made of Brass, Iron, Aluminum etc.) range includes Door Handles, Cloth Hangers, Door Stoppers, Hanging Rails, Double Ball Catchers, Tower Bolts, Door hinges, Knobs, Roller for rope, Bush, Drawer Handles, Ceiling Channels, Angles, Sliding Runners, Hooks, Hold Fasts, Clips, Screws, Locks, Fasteners, Hose Clips, Clamps, Pipes, Nails, Washers & Much more.
We are equipped with the facility of tool Room/R&D Division where all the new requirement are thoroughly studied & developed which is resulting in to the utmost satisfaction of our valued buyers.
Buyer's satisfaction, Agreed quality, on time Delivery & Competitive prices have been our prime focus for years, these things are well taken care of in our organization timely.
Our other group divisions are in to export of Automotive Parts, Handicraft etc.
We are trying to depict some of our products through this brief website & hope it would serve the purpose.
Kind Attention!
Since we at MOTHERSTAR OVERSEAS have the facility to develop new products with modern machines and trained staff therefore we are highly capable to develop and supply new products.
Hope we have been able to present ourselves to some extent through this brief website and would be much pleased to hear your requirement, which would enables us to make required execution.
Thanks very much for your kind attention!